Our Italian-born National Retail Manager, Matteo Betto, recently got hitched to his bride Lilly in her home country, Namibia. As you can expect, the photos are sensational. We caught up with Matteo to chat about how he designed a suit destined for a desert ceremony.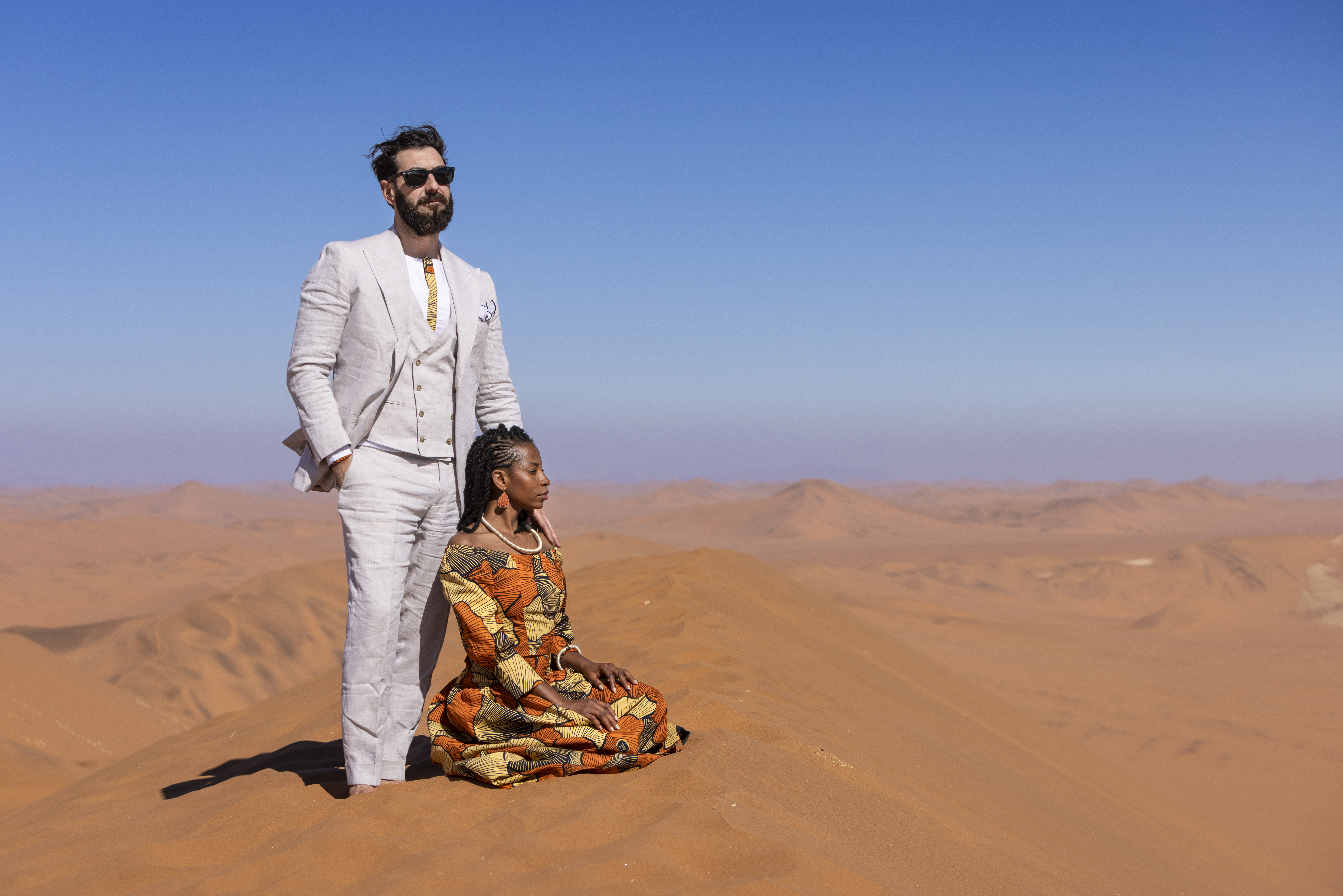 How'd you meet your wife?
It's a pretty simple story. We met at a music festival, and for me it was love at first sight.. From the very beginning I knew she was an amazing person. I asked her out and the rest is history.
How did the wedding come about? Tell us about the big day, the preparation and how it came to life?
I proposed immediately after returning from a trip overseas during the pandemic. Like many other Australians I got stuck away for several months and this time apart let me understand how important she was in my life. We had our first celebration in Australia in 2021, where only friends attended, then we decided to celebrate with family in Namibia as well.
Talk us through your wedding suit.
For my special day in Namibia I designed a sort of sandy/light earth colour palette three-piece linen suit, to match the surroundings and to ensure it was climate appropriate - as you can guess, it was pretty hot in Namibia! The shirt I designed was a light blue french cuff shirt, with an open collar and heritage cufflinks for a sophisticated yet relaxed look. I added a signature white linen pocket square with navy blue trimming, because the details are important when you're getting married. I also had a traditional Namibian white shirt with my wife's family colour to pay respect to her family and the locals.
-
All photos thanks to @christianpaganiphotography @christianpaganiwedding
-
To start designing your own custom, tailored suit, shirt, blazer, chinos and more, try our online design tool, or alternatively make a video appointment or showroom appointment.